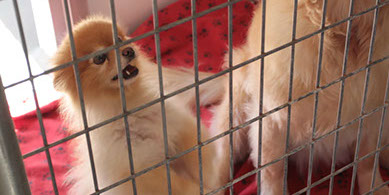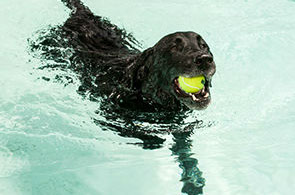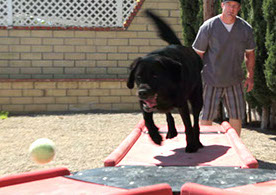 20331 Riverside Drive
The Kennel property is located on approximately 20 thousand square–feet of land and it is zoned RK (Residential Kennel.) There is a home on the property where the kennel manager Nancy resides, so rest assured someone is here 24 hours a day and should any dog (especially tiny guests) need extra TLC or medical supervision she will provide them "house–time".
Each of our Suites (doggie runs) are 25 by 5 feet, outdoors and completely covered with skylights to let the sun shine through, with an attracted indoor section that is 5 by 5 feet.
During the day our guests can go in and out as they please and at night they sleep in their indoor sections which are temperature controlled. We have two play yards with doggie playground equipment and a large swimming pool that was originally built for humans but has literally gone to the dogs for their enjoyment to swim or sun bathe. We also have a gated front lawn which is used for those guests that will only potty on grass.
Copyright © 2014 Coast Canine Country Club
20331 Riverside Dr. | Newport Beach, CA 92660 | (714) 549-9799 | (714) 751-1333 (fax)
Site by lacreativespecialist.com