Foundation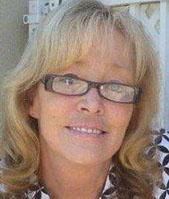 Coast Canine Country Club was originally founded over 35 years ago by Bridget Marquart, an Orange County breeder and dog show enthusiast.
In 1980 her daughter Stephe took over the business and has been running it ever since. She has devoted her life to dogs and the love she has for them. As a little girl, growing up, she went to dog shows almost every weekend with her mom but her true passion was rescuing lost or homeless dogs. Between the ages of 10 and 21 she found and either adopted herself or found loving homes for over 30 dogs. She continues to do some rescue work but is extremely devoted and dedicated to her business and the K9 kids she and her staff care for.
Stephe's main goal has always been, and continues to be, to provide a clean healthy environment that combines exercise, fun, pool time (for those that swim), and most importantly lots of love and attention for their K9 guests. She takes pride in that her nannies allow their guest's families to go away with the peace of mind that their four–legged kids are being well cared for and are having a good time.
Her dream was to have a "Resort And Spa For Dogs" catering to small, medium, and large dogs, from young, middle aged, and even the elderly with special needs. She made her dream come true!

Expansion and Progress

In 2012, as an added bonus, Stephe's husband Glenn retired from his long term career and has joined the Coast Canine team full–time. Now there are two hands–on owners, one of which is overseeing things at all times. The clients welcomed Glenn with open arms, and the dogs with open paws, both appreciating all the hard work that he has put in the last two years remodeling and updating the kennel.
Coast Canine was happy to announce for the first time ever, in 2014, the launch of their official website. Catering exclusively to her established clientele, of which she has always been very loyal to, Stephe never found the need for traditional advertising and instead relied on good old fashion word–of–mouth. Because of this Coast Canine, for years, was only accepting very few new clients.
For 34 years Stephe has refused to expand the number of guests, she and her staff care for, at the Club, because it was not her heart's desire to compromise the over–all quality of the care of her "guests". Therefore for long periods she was completely booked up, having at times to turn down dogs that she already knew and loved. This was really hard for her. Knowing that her "kids" would have to go elsewhere. This has been heartbreaking for her. However, now she finds herself in the position of being able to accept a limited amount of new clients. So if you want to become a member of the Country Club do so soon before that limit is reached once again.

We hope to hear from you soon!— Stephe Marquart
Copyright © 2014 Coast Canine Country Club
20331 Riverside Dr. | Newport Beach, CA 92660 | (714) 549-9799 | (714) 751-1333 (fax)
Site by lacreativespecialist.com